Your Shopping cart is empty.

To add an item to your cart, click the "add to cart" button next to the item you want.
If you are unable to order our products, please change your browser option and enable cookies.




Finish Styles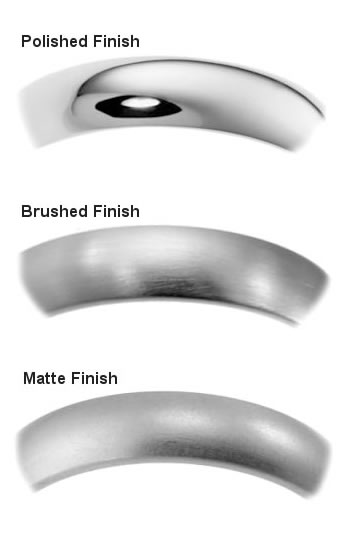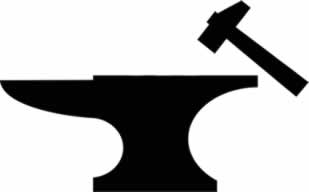 We manufacture all our rings by order and do our best to complete all rings within the estimated time frame. Business days do not include weekends or holidays.
WeddingBands.com - Ring Size Calculator
Please select a country's ring size or measurement to find your ring size.
Please e-mail us at CustomerService@WeddingBands.com or call us at (888) 422-4333 (USA) or 952-892-6322 (Direct) if you have any questions.


Comfort fit means the edges are rounded on the inside of the ring, where it touches the skin. This allows for the ring to slide on easier.
Estimated Weight
The "estimated weight" is based on three factors:
Metal Type
Width
Ring Size
Based on these factors we calculate an estimated weight around ±5% of the final product.
With your purchase, WeddingBands.com sends an appraisal or certificate of authenticity to your doorstep. The appraisal gives the exact weight as well as the metal price the day it ships from our office.
Precious Metals*:
Gold:
Gold is a precious metal synonymous with jewelry. At Weddingbands.com, we only use solid 14kt or 18kt gold in our products. In jewelry, gold remains the most popular precious metal.
14kt vs. 18kt - The karat rating of gold determines how much of the metal is gold versus alloys. Pieces made from 14kt gold have just over 58% gold, while 18kt gold has 75% gold. Gold is mixes with alloys to produce a sturdy product. 24kt gold or pure gold is easy to bend and damage due to the soft nature of gold.
Our rings come stamped with a rating of "585" or "14K" for 14kt gold or "750" or "18K" for 18kt gold.
Platinum:
Platinum is the most expensive precious metal available in jewelry. At WeddingBands.com, we use 950 platinum or 95% Pure platinum, the finest quality available.
Platinum does not wear away over time which creates the highest quality jewelry. Inside the ring, we stamp our rings as "950 PLATINUM or "950 PLAT" or "PLAT"".
Palladium:
Palladium is a fairly new precious metal used in jewelry. It was first used in 1939 in jewelry pieces and has since grown in popularity.
Here at WeddingBands.com, only 950-palladium is used with our jewelry. The rings come stamped with "950 Palladium" on the inside of the ring.
Rhodium:
Rhodium is used in jewelry typically as a plating material to produce a "mirror-like" shine on white gold pieces.
Alternative Metals:
Titanium:
A light, but strong material, titanium has gained popularity in jewelry as an alternative option from gold or platinum.
Cobalt-Chromium:
Cobalt-Chromium is an alternative metal sturdier than platinum and less expensive. It is not a precious metal and only recently had been introduced as a metal for use in the jewelry industry
*Precious metals - may scratch easily.