Spring is coming - Love is in the Air. | 20 Feb 2017 | by Amanda

Though most weddings tend to be in the fall or summer months, there is nothing better than a perfect springtime wedding. The air is fresh, the grass newly green; if you've always wanted a spring wedding look no further. Here is a guide to the perfect spring wedding! - Read more about: Guide to the Perfect Spring Wedding
Fashion, Style, Design: Ladies Wedding Band Styles | 17 Jan 2017 | by Amanda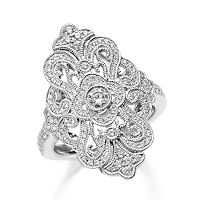 Anniversary Love with Timeless Gemstones. | 5 Jan 2017 | by Amanda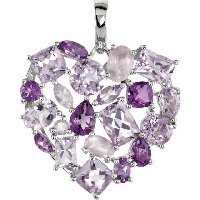 Why it is special to be BLUE! | 13 Sep 2016 | by Edessa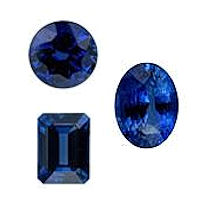 Finialize your ring - choosing your match. | 10 Aug 2016 | by Edessa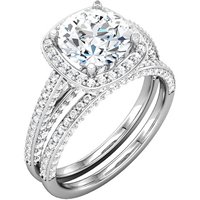 This years Top Trends in Rings - 2016. | 29 Jul 2016 | by Hanna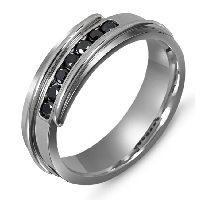 Eight (8) High Class Thrify Tips. | 20 Jul 2016 | by Hanna

It is said a wedding band has no beginning or end, which represents the boundless love and devotion that a marriage provides. Your wedding band is the emblem of love you show to the world and something you will wear for the rest of your love. With such massive responsibility tasked to a tiny ring, it is no wonder shopping for the perfect ring can be stressful for bride and groom. - Read more about: 8 Tips to Finding Your Perfect Wedding Band and Save Some Money
Why Milgrain will always be a Man's Classic Choice. | 30 May 2016 | by Edessa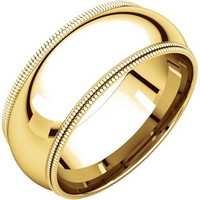 How to get the Anniversary Band you always dreamed about! | 7 Jun 2016 | by Edessa

Renewing vows is a popular trend for couples who want to celebrate their anniversary in a special way. Another popular trend is to exchange anniversary bands, to commemorate the years spent together. - Read more about: How to order special anniversary bands?
Latest Medical Monitoring Devices | 15 Sep 2012 | by Hanna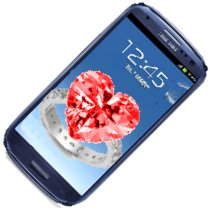 Featured: Mens' and Womens' Section. | 7 Jul 2012 | by Michael

July 6th, 2012, Burnsville, MN- WeddingBands.com, releases two new categories making product browsing easier. The online retailer for wedding rings added the sections Men's Wedding Bands and Women's Wedding Bands today. - Read more about: WeddingBands.com adds a Men's and Women's Section
Six (6) Money Saving Ideas for Wedding Rings. | 7 Jul 2012 | by Michael

It is said a wedding band has no beginning or end, which represents the boundless love and devotion that a marriage provides. With such massive responsibility tasked to a tiny ring, it's no wonder shopping for the perfect ring can be stressful for bride and groom. - Read more about: 6 Tips To Finding Your Perfect Wedding Ring And Save Some Money
WeddingBands.com Now MOBILE! | 1 May 2012 | by Michael

Guests can browse WeddingBands.com's mobile site from any mobile browser. The mobile site is a fully functional version of the Wedding Bands' e-commerce website. Customers can make quick, easy, and secure wedding bands purchases using their credit card, PayPal or Google Checkout account. - Read more about: WeddingBands.com announces the launch of their new mobile website.
Diamonds in in your back yard? | 8 Feb 2012 | by Edessa

A diamond found in Arkansas Park was appraised at $21,000 and one of the most valuable diamonds discovered in the park the past 3 years. Last March, Melissa and Kenny Oliver uncovered a diamond weighing about 2.44 carats in Crater of Diamonds State Park in Arkansas. - Read more about: Diamond unearthed in Arkansas Park
Kingdom of Asante - for that special Taste. | 26 Jan 2012 | by Edessa

Jewelry making is one of the oldest crafts in the world and forms of decorative art. There are more than 7000 years worth of jewelry history spanning from great empires, royal families, and jewelry found from all over the world. I've decided it would be fun to post snippets about jewelry pieces from the past. First stop, the Kingdom of Asante. - Read more about: Blast from the Past: Ring from the Kingdom of Asante
Heart Break - Engaged! | 4 Jan 2012 | by Edessa

Over the New Year's weekend, Mario Lopez proposed to his long time girlfriend and mother of his 2- year old daughter, Courtney Mazza. They were vacationing in Ixtapa, Mexico. According to Us Weekly, Lopez and Mazza were walking on the beach while sunset and wanted his children to have the same last name as their mother. - Read more about: Mario Lopez Gets Engaged!
Special Proposal - BIG time | 4 Jan 2012 | by Edessa

A young man proposed to his girlfriend at the UCLA-Richmond game in December during the Kiss-Cam. Some believe it was a set up while others say it was definitely real. The outcome of the proposal... - Read more about: UCLA Marriage Proposal Fail on Jumbo Screen
Christmas - one of the best times to get Engaged! | 27 Dec 2011 | by Edessa

As we mentioned yesterday, many people get engaged over the holidays and it looks like another celeb got engaged during Christmas. John Legend is now off the market. - Read more about: John Legend Engaged Over Christmas
Wedding Bell Alert! | 26 Dec 2011 | by Edessa

The Christmas and Holiday seasons is wonderful time to get together with family and enjoy the company of each other. Another common part of the holidays is proposals and weddings. A great time to get engaged with the one you love with family surrounded. Matthew McConaughey did just that yesterday on Christmas. - Read more about: Matthew McConaughey gets engaged to Camila Alves!
Wedding Bells! Not just another song. | 22 Dec 2011 | by Edessa

Over the weekend, pop star Britney Spears got engaged to former manager Jason Trawick. They got engaged over a nice private dinner for Trawick's 40th birthday. We just want to congratulate the pop princess on her new found love. We hope it lasts this time! - Read more about: Britney Spears and Jason Trawick are Engaged!
Design, Detail, Quality, Choice ...
WeddingBands.com