Wedding Bands
| | | |
| --- | --- | --- |
| Browse the finest platinum, gold, titanium and palladium men's wedding bands. | Hand-selected diamonds, graded at VS in clarity and G/H in color, are used in all our diamond wedding rings. | Desirable anniversary rings to mark every perfect moment together over the years. |
| View premium carved, roped, Celtic and hammered classic style wedding rings. | Select our perfectly hand braided and hand woven wedding rings to represent your love and commitment. | You will find plain wedding rings manufactured in gold, platinum, palladium and titanium. |
| Shop our selection of modern wedding bands with panache to fit your own style. | Look through fashionable up-to-date unique wedding rings. | See our collection of scintillating diamond eternity rings for your anniversary or occasion. |
About Our Wedding Rings, Anniversary Rings and Eternity Bands
Wedding Bands manufactures wedding rings anniversary and eternity bands with precious metal or combination of metals of your choice using state of art CAD (Computer Aided Design programs) and CNC machines. Our platinum wedding rings are manufactured with 95% platinum. We manufacture wedding rings in platinum, palladium, silver, titanium, 14K or 18K (white, yellow or rose) gold or a combination of metals. Our wedding rings are all solid 14K, 18K, palladium, platinum and silver. We do not sell gold-plated, or gold-filled wedding rings. Our platinum wedding bands are made solid, with 950-platinum (95% platinum and 5% rhuthenium) our palladium wedding bands are 950-palladium. Wedding Bands wedding rings, bands in white, yellow and rose gold, platinum, palladium, silver and titanium or combination of these metals designed to last a lifetime.

All diamonds used in our diamond wedding bands, anniversary rings and eternity bands are cut to very good proportions to give excellent brilliancy and are minimum G-H in color and VS1-2 in clarity.



Our Warranty
* All our wedding rings have lifetime warranty against manufacturing and workmanship defects.
* Wedding Bands offers a Money Back Guarantee if for any reason you are not fully satisfied with your purchase.

Our wedding bands are of the highest quality. All our wedding bands are solid 14K, 18K gold or 950-platinum and 950-palladium. We do not sell gold plated or hollow wedding rings. We are confident that upon receipt of your wedding bands you will find that it matches your order exactly. If for any reason you decide not to keep your wedding bands, you can return them to us within thirty (30) days from the original date of shipping for a full refund of the purchase price. Shipping charges are not refundable.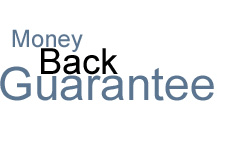 To better serve you, we generate a pre-filled Return Material Authorizations (RMA) for all returned wedding rings, anniversary rings and eternity bands. Please contact us at (888)-422-4333, or (952) 892-6322, Monday - Friday 8:00 A.M. - 6:30 P.M. CST (Central Standard Time) . You may also email us at: RMA@WeddingBands.com to receive a RMA from our Returns Department. Please include your Name, wedding bands Order Number, Daytime Phone, and let us know how we can help you. Your RMA instructions will be sent to the email address provided with your order.

Every wedding ring is manufactured to the size and specifications of the customer. We ask our customers not to order excessive quantity of wedding rings just for trial. Please limit your wedding bands orders maximum to 2 wedding rings of the same size per order. WeddingBands.com reserves the right to limit order quantities. Any wedding band returned without a visible RMA (Return Materials Authorization) number will be refused and not processed. For this reason, it is extremely important that the RMA number is on the outside of the shipping package so that it is clearly visible when it is delivered to WeddingBands.com

Any modified or altered wedding bands (by a jeweler other than WeddingBands.com) will lose the warranty on the wedding ring. We are happy to do custom designs; however the custom made wedding rings are non-cancellable, non-returnable, and non-refundable. If the size on a custom order does not fit, we will gladly size the wedding ring. Credits will be made in the same form as the original purchase.

If the wedding bands, anniversary rings, eternity bands you ordered does not fit your finger size, you can return them within thirty (30) days from the original date of shipping to be sized or exchanged for the proper size. Just specifiy your correct finger size when requesting for a return authorization number (RMA). A wedding ring that has been engraved or textured can also be re-sized or remanufactured. Please note: titanium or combination titanium wedding bands and some hand made wedding bands can not be resized and must be remanufactured.

We reserve the right to hold and/or not process any order containing information that is incomplete, incorrect, suspicious, can not be verified or is fraudulent.

Please do not write jewelry, diamonds, wedding bands, wedding rings or any other identifiable luxury item "word" on the package to protect against possible theft during transportation. When you return your purchases back, you must insure them for the full value. If using U.S. mail, we would advise you to ship it in a box rather than a mailing envelope of any kind. We are not responsible for return shipping losses.


Precious Metals
Gold
GOLD, the chemical element, is a dense, shiny, deep yellow precious metal. It has several qualities that have made it valuable throughout history, both as a medium of exchange and for decorative use as jewelry. It is attractive in color and brightness; it is so durable it's practically indestructible. Gold is also rare and usually found in nature in a relatively pure form. Gold is the most malleable and ductile of metals.
More

Platinum
PLATINUM, is a heavy, malleable, ductile, precious, grey-white metal, is resistant to corrosion and occurs in some nickel and copper ores along with some native deposits. Platinum is used in jewelry, laboratory equipment; electrical contacts, dentistry, and automobile emissions control devices. Platinum's wear and tarnish-resistance characteristics are well suited for making fine jewelry. At WeddingBands.com, we use 95% platinum (950 Platinum) alloyed with 5% ruthenium to manufacture our wedding bands.
More

Palladium
PALLADIUM, is a soft silver-white metal that resembles platinum. It is the least dense and has the lowest melting point of the platinum group metals. This metal also does not react with oxygen at normal temperatures (and thus does not tarnish in air). The largest use of palladium today is in catalytic converters. Much research is in progress to discover ways to replace the much more expensive platinum with palladium in this application.
More

Rhodium
RHODIUM, is extremely hard and bright, its primary use in jewelry is as a plating to give white gold extra shine. It also is sometimes used as an alloying agent for hardening platinum and palladium. Rhodium has both a higher melting point and lower density than platinum. It is not attacked by acids and only dissolves in aqua regia. It is one of the most expensive precious metals.
More


Alternative Metals
Titanium
TITANIUM, Named for the Titans, sons of the Greek gods, Titanium, when pure, is a lustrous, grayish white metal. It has a low density, good strength, is easily fabricated, and has excellent corrosion resistance. It is mainly used in jewelry as an accent metal in Men's jewelry. Its inertness and ability to be attractively colored also make it a popular metal for use in body piercing.
More

Cobalt
COBALT, is an alternative metal, white color, harder than platinum, and similar to platinum appearance. Cobalt is not a precious metal. It is more scratch resistant than titanium and other precious metals. It can be sized slightly without cutting into the ring. The weights of cobalt rings are very similar to the weight of gold rings. Cobalt does not contain harmful alloys and as of today does not cause any allergic reactions.
More


No purchase is complete unless the customer is 100% satisfied.
Recent News
The Top 5 Trends for 2014 Wedding Bands
Every year millions of couples plan their weddings and the start of the rest of their lives. Whether you are searching for a classic wedding band, diamond wedding ring, or a piece of contemporary art to occupy your ring finger, here are some trends to keep an eye out for 2014. More

Buy the engagement ring, get the matching wedding band for free.
Buy the engagement ring, get the matching wedding band for free. More